Education: Books, Videos & Herding Clinics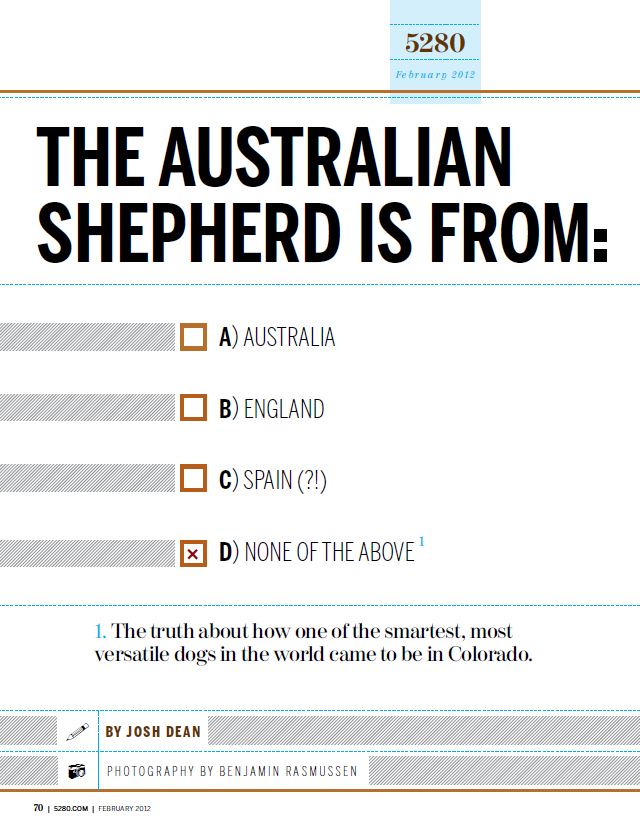 When Ernie Hartnagle came home from World War II in 1946, having served two and a half years in the Seventh Pacific Fleet and participated in the liberation of the Philippines, there was no time to relax or recuperate or bask in the plaudits of his nation. Though just 20 years old, he was, like many other young veterans, seasoned by his experiences. And that was a good thing, because his father died while Ernie was away in the Navy, and being the oldest child, it fell upon him to assume the mantle of the Hartnagle family upon his return.

That responsibility included running the family's 99-acre ranch in Boulder, purchased by Ernie's parents in 1929, the year of the stock market crash, and held on to with hard work and gritted teeth through some lean and difficult times, and providing for his mother, two brothers, and a sister. He quickly found that the ranch's yield alone wasn't enough and began to travel each spring to his Uncle Frank's Bar-K Ranch in the Gore Range, on land that is today Vail Ski Resort.

OL' BLUE EYES, Foddy, a male red merle Australian Shepherds,
on the Hartnagle Ranch

More than 50 years ago, Ernie and his dogs
shepherded cattle in the Vail Valley.

There, he and Frank would fatten the herd of cattle by driving them from one mountain meadow to another, chasing the lush, seasonal grasses of the Rocky Mountains. Once summer began to set in, the herd would be based in the high country, at 11,500 feet, but for a period in early May, some of the best grass was found in the pastures in the valley at 8,100 feet. So every morning before dawn, Frank and Ernie would round up the cattle with the help of their stock dogs and drive them 3,400 vertical feet down the hill for a few hours of grazing.

But temperatures rise quickly at that time of year, and if the men and dogs couldn't get the cows moving back up the steep slopes, which are now blue and black diamond ski runs, to the cooler fields atop the mountains, the cows would grow obstinate and ultimately so troublesome that even the dogs would wither. All of the dogs, that is, except for one.

A couple of Uncle Frank's dogs were border collies imported from Nottingham, England. The border collie is the world's unrivalled champion of sheep herding, a breed honed for this specific purpose over hundreds, and perhaps thousands, of years. But border collies were then newer to working with cattle and were certainly not accustomed to covering thousands of feet of elevation gain, at high altitudes and in wildly divergent temperatures, over the course of a single work day.
When the day grew too hot, and the climbs too taxing,1 these collies, famous for their drive and endurance, would fade and quit just like the cows, while a single black, bobtailed dog named Rover seemed inexhaustible. No matter the temperature, or the elevation, Rover would race uphill and downhill, nipping and barking at the cows until they resumed their march. The only way to get him to stop working was to force him to do so, and Ernie believed that, if not for human intervention, Rover might work himself to death.
Rover was the finest dog Ernie Hartnagle had ever seen, and he resolved to get himself a bobtail or two for his own ranch, once he had the money and could locate the source. At the time, he had no idea where to get one,2 or how far this special kind of dog, which he'd gotten to know on the slopes of the high Rockies, would take him.
By the time Carol Ann was born, in 1963, Las Rocosa was so abuzz with Aussies that "the dogs almost raised me," she says, and she's only exaggerating slightly. One of her earliest memories on the farm, she recalls, is of a dog named Daisy who was entrusted with the very important task of keeping the toddlers away from the long driveway that led to the busy road out front. Daisy was taught to give the kids a certain amount of leeway, but if they reached a certain point, "she would interrupt us and dissuade our path," Carol Ann says. "She would gently take our hands in her mouth. Her task was to keep us safe. It was amazing."
Carol Ann says one of the things she's most proud of is that -- despite the fact that official AKC recognition in 1983 caused a spike in popularity that continues to this day, and the fact that the dogs have found a second niche as the go-to breed for the hiking/biking/skiing adventurer -- the Australian shepherd is still primarily doing what it was bred for. "A significant number are still raised for real-world conditions," she says, meaning for working on ranches, with sheep and cows. "Not too many breeds in America that can claim that."13
Though she has a busy career as an executive for a professional records management company, Carol Ann, like her sister Jeanne Joy, the author of All About Aussies: The Australian Shepherd from A to Z, still travels widely -- even sometimes overseas -- to judge Australian shepherd conformation and stock trials. One reason she breeds so few litters is that she insists on being present for the births and for the early weeks when the dogs' personalities begin to develop.
The last time we spoke, in early December, she had a litter of puppies that was just 14 days old. It was a breeding she'd been planning for four years, and when the pups arrived, it was a profound occasion. Both the sire and the dam have lineages that go back to the very first dogs that Ernie and Elaine used to start the Las Rocosa line. These puppies, Carol Ann said, "are the 16th generation of our family program."
Ernie might no longer have much of a hand in the operation, but Las Rocosa's impact lives on. "I would say definitely that the breed is synonymous with our family," Carol Ann says. "Anybody who has knowledge of the breed would understand that, and conversely no one can know anyone in our family without knowing the synergistic connection to Australian shepherds. They're one and the same."
Footnotes:
1. In places, the terrain was so steep that the men had to dismount their horses.
2. The idea that a dog would have a specific, traceable, documented lineage was an utterly foreign idea to Ernie, and probably most people, at the time.
3. There are currently just 11 U.S. states with an official state dog. The honor, believe it or not, requires an act of the state Legislature.
4. This stands in stark contrast to the majority of dog breeds, which were bred with very specific purposes in mind. The dachshund was bred, for instance, to crawl into holes and ferret out varmints, which is why it's so feisty and prone to tearing small objects to shreds. Another popular ranch dog, the border collie, was refined by the English and Scottish for hundreds of years to work with sheep. It's a champion of sheep herding, but it doesn't want to do much else. If you buy a border collie and ask it to be your house pet, prepare for shredded carpets and herded children. That's because, explains Carol Ann, "a border collie's desire to please a handler is not greater than their desire to pursue their own instinct."
5. In the years after World War II, a federal government program, in conjunction with the Western Range Association, granted three-year visas to foreign shepherds who could help fill in for the lack of able-bodied males in the United States. Many were Basque.
6. For instance, the bullmastiff was created by English game wardens to ward off poachers by mixing tenacious bulldogs with hulking mastiffs.
7. Including children. Aussies are famous among farmers for their ability to pitch in with babysitting.
8. Spanish for "the Rockies."
9. "Foundation dogs" is breeder jargon for the most prominent specific animals in a pedigree. If you trace a modern Aussie's family tree back far enough, there's a very good chance you'll find some Hartnagle dogs in there.
10. That's a fancy word for dog shows of the kind you see at Westminster in New York City.
11. Numbering 38, Ernie's flock is one of the largest in the region for this breed.
12. These events started, in large part, due to the efforts of Ernie and Elaine to increase interest in the breed.
13. When was the last time someone you knew bought a terrier, for instance, for the primary purpose of killing rats?
Josh Dean is the author of Show Dog: The Charmed Life and Trying Times of a Near-Perfect Purebred, which published by HarperCollins. His writing has appeared in GQ, Outside, Men's Journal, and the New York Times. Email him at letters@5280.com.

HARTNAGLE'S LAS ROCOSA AUSSIES
E-mail: lasrocosaaussies@aol.com
Telephone: 303.659.6597
Fax: 303.659.6552
Breeding Sound Versatile Aussies Since 1955
Founding/Lifetime Members ASCA and USASA
Copyright© 1999-2015. All information, pictures & graphics contained on this website belong to
Las Rocosa Australian Shepherds & cannot be reproduced without written consent. All Rights Reserved.
The Hartnagle's Las Rocosa website designed & maintained by Mikatura Web Design